My family and I went on a long vacay and it was fabulous. We were so busy exploring adventuring that I didn't have too much time for drawing. I am glad for the few drawings I was able to make.
Here's the only drawing I made in Texas when we went to the Houston Space Center. It's a view of the rocket boosters from the 2nd stage of the Saturn V. If you ask my son he'll tell you all about them. But be prepared to stay a while, he is a space wiz! The universe was against me though, and concocted a crazy scheme to prevent me from drawing more by way of an lightning storm that cut our visit short. I really felt like hiding in one of those boosters so I could continue drawing. Houston we have a problem.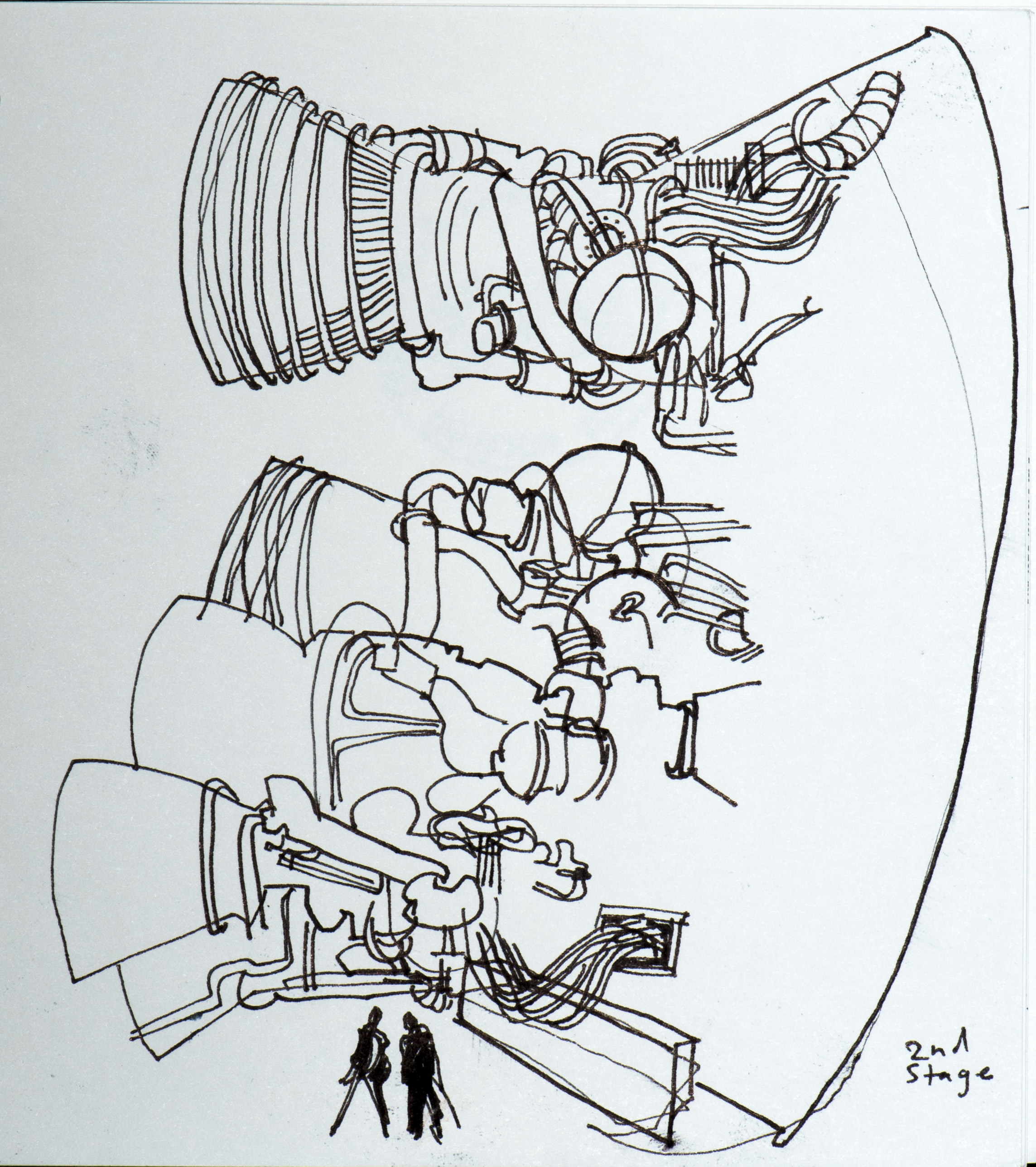 Next was MAUI. My goodness what a beautiful place. What a heavenly beautiful place.
Below are some drawings I managed to squeeze in.
Rainbow Overlook on our Road to Hana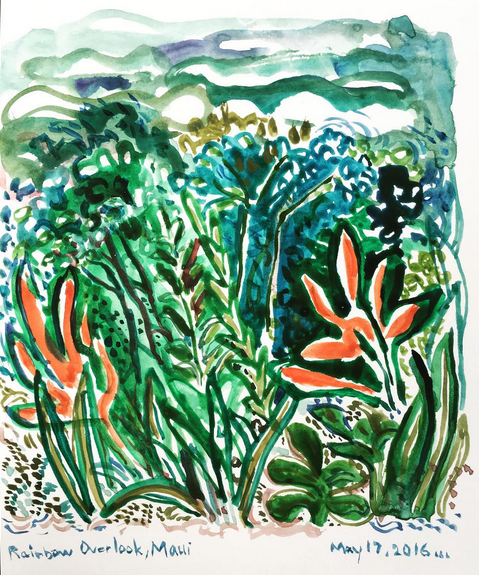 Hula Girl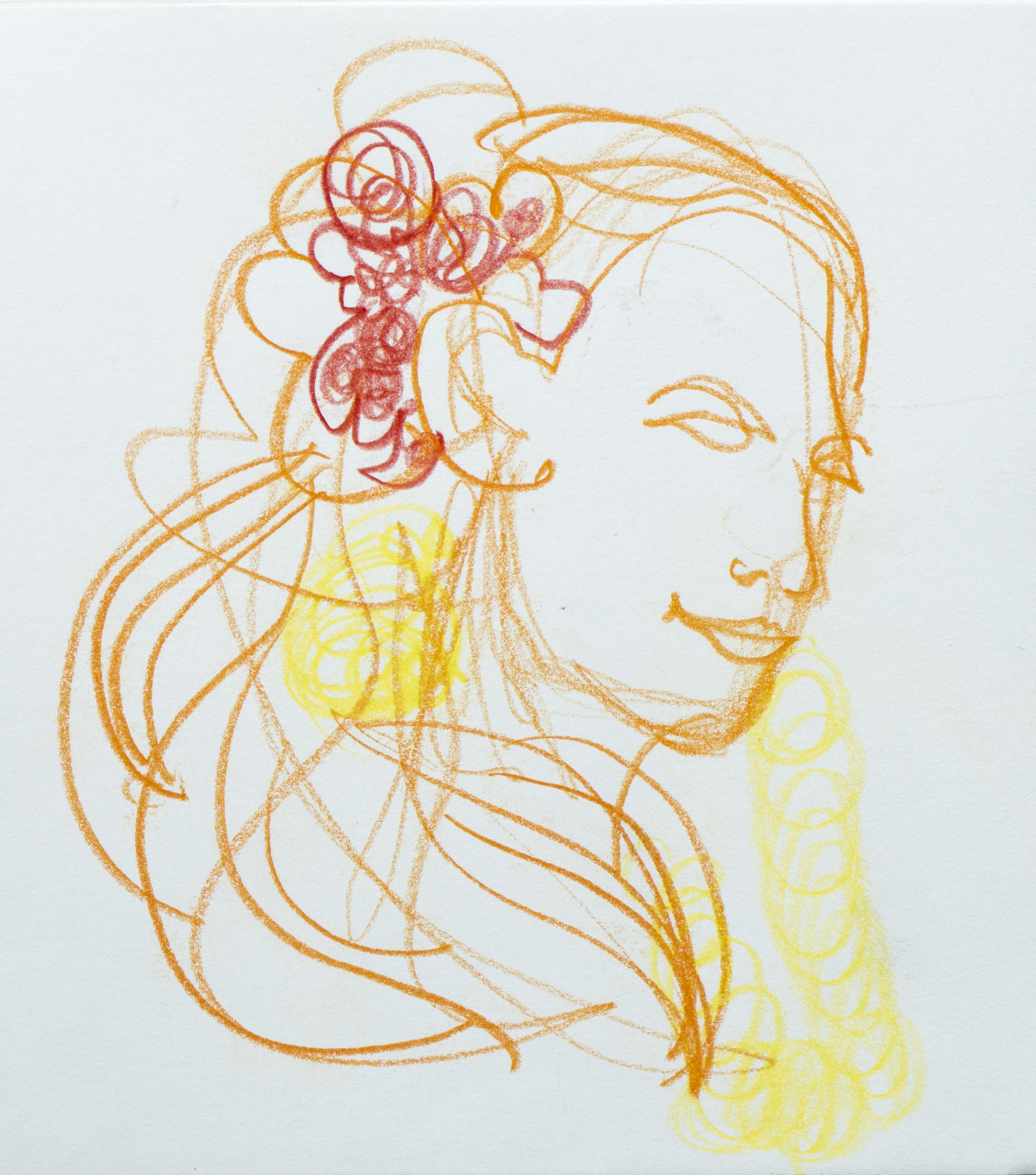 Old Lahaina Banyon Tree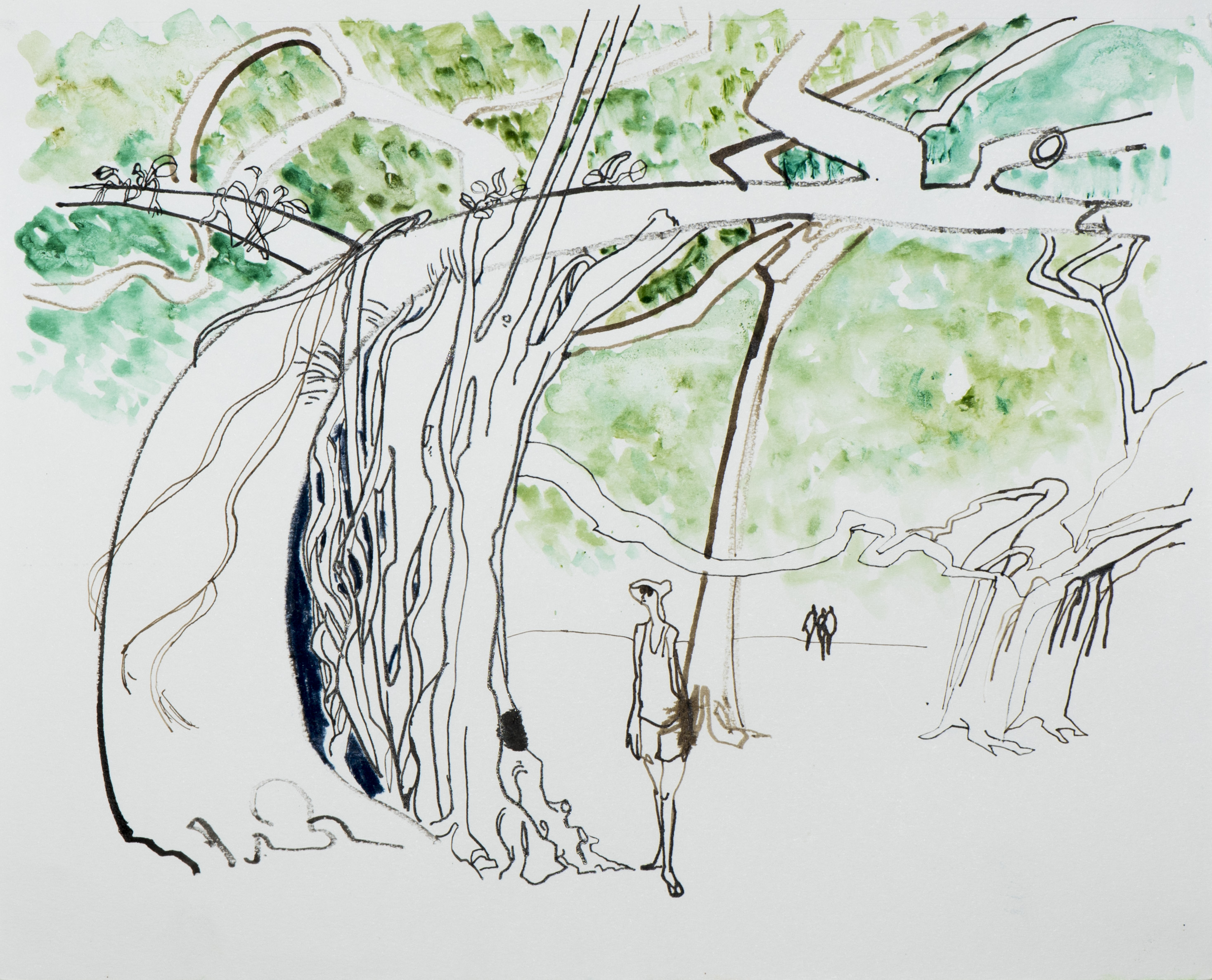 Old Lahaina Banyon Tree and Boy Who Loved It So Much He Sat and Chatted With It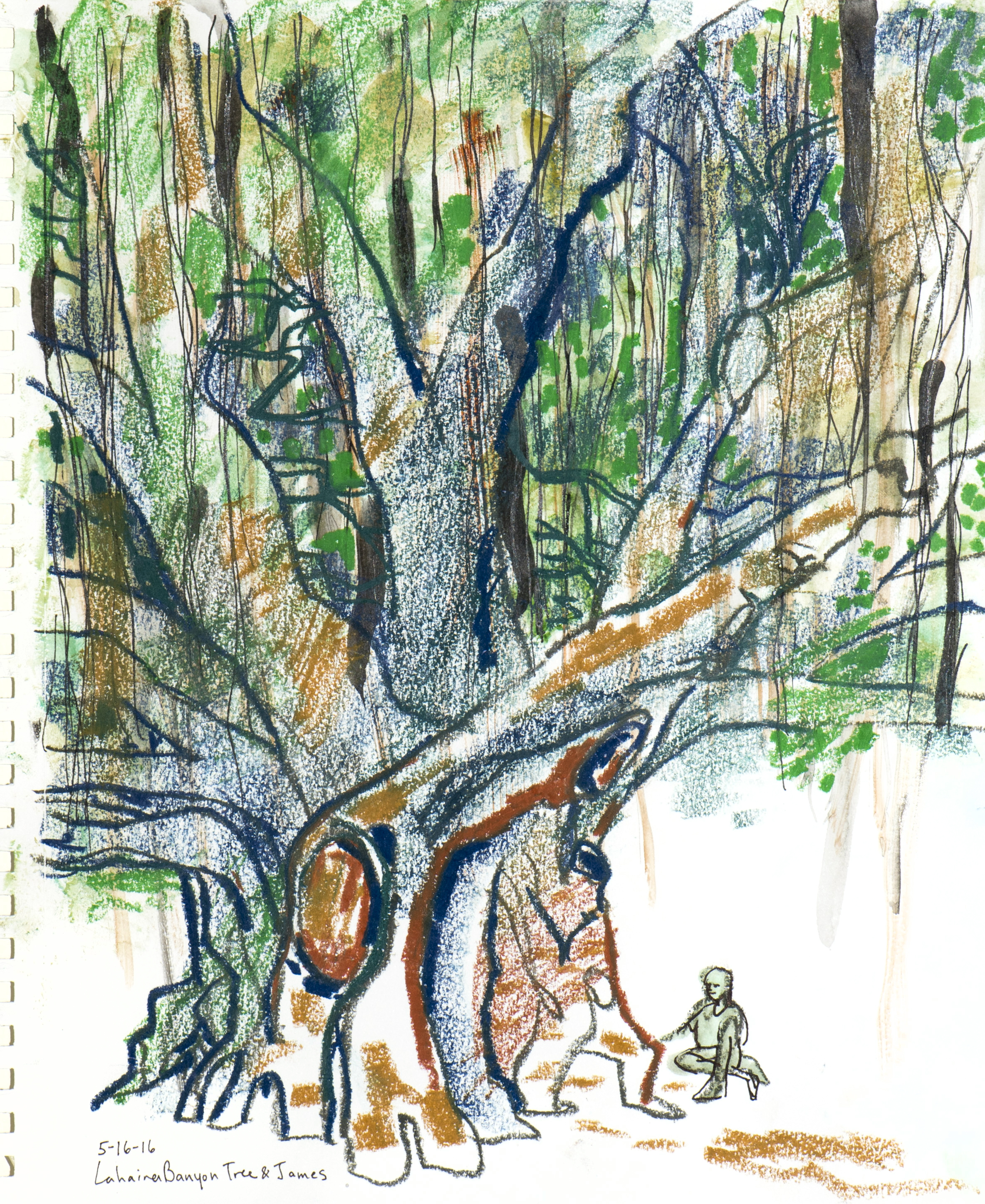 Waterfall